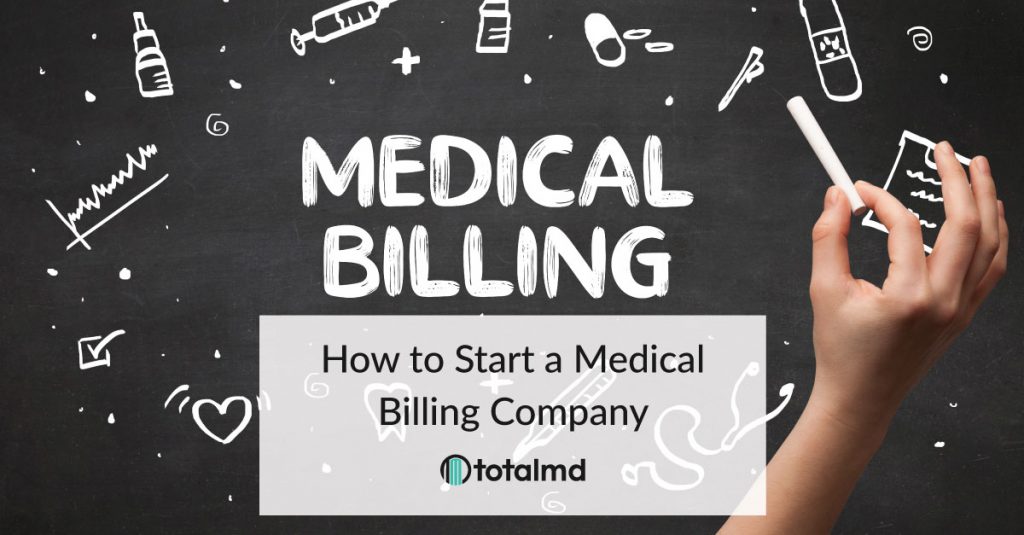 Why Billing?
Whenever a patient is seen by either a provider or within a facility, durable medical equipment is provided, or other services are given, a bill must be submitted to the patients' insurance company for payment. Doctors, as well educated as they are, typically do not have the tools necessary to complete these tasks.
Therefore, there is a certain market for medical billing services to process these transactions. Billing services are necessary for a variety of reasons as insurance companies are in the business of NOT paying, so it takes a skilled biller to get the maximum reimbursement from commercial, Medicare and Medicaid payers.
Along with the skills, it also takes specialized medical software that will conform to very strict regulations. With the right software, claims can be sent electronically with a two week turn-around time for payment in contrast to a 30-day turn-around time for paper claims. That being said, many payers, including Medicare, no longer even accept paper claims.
Needed Education
In order to bill appropriately, a medical biller and coder must have an understanding of anatomy, physiology and pharmacology. They must also understand medical and insurance terminology. There are three basic types of coding that a biller must be conversant with:
CPT: Current Procedural Terminology
HCPCS: Healthcare Common Procedure Coding System
ICD-10-CM/PCS: International Statistical Classification of Diseases and Related Health Problems for either providers or facilities
Programs are available ranging from one to four years, from certifications and Associates Degrees to Bachelor's, Master's and even Doctorate's in the field. Shorter programs are often available at community colleges and technical/vocational schools, whereas higher level degrees come from in-person and on-line schools. There is financial aid available for many of these programs.
Once you have completed your education, you will need to pay and sit for the exam from your chosen organization to become credentialed:
American Medical Billing Association (AMBA)
American Academy of Professional Coder's (AAPC)
American Health Information Management Association (AHIMA)
These organizations offer a range of certifications from Certified Coding Associate to Registered Health Information Administrator, depending on the level of education you choose to obtain. The costs for these tests range from $300 and up.
Setting Up Your Office
One of the most attractive features of having a medical billing service is that you can operate it from your home. You will need to set aside dedicated space for your business so that you can work unencumbered from home-like distractions. Ideally, a separate room, however, if this is not feasible, find a spot where you can maintain HIPAA confidentiality, as you will be dealing in Protected Health Information. This type of information is highly confidential.
You will then need to think about equipment
Desk, chair and maybe some kind of filing system
A computer
A quality (laser) printer
Good Internet
A fax machine, or fax program
Telephone service
Cell phone service
Medical billing and coding software
If you have clients wanting video-chat, some kind of program to facilitate that
A clearinghouse through which to send claims
These costs are hard to determine. However, medical software can range from $100 monthly to $10,000. You will want to do demos on these programs to determine which bells and whistles you wish to purchase. Also, clearinghouses can range from $100 and up depending the number of doctors you are billing for and number of claims you are doing. TotalMD has extremely affordable options for you ranging from a basic medical billing software to a full-blown electronic health record system. TotalMD also has an integrated clearinghouse available to simplify the process for you. For information regarding these products, call 800-613-7597 Option 1 for Sales. World-class training and support are part of the trademark of TotalMD, which is important when purchasing medical software.
An additional cost to be considered will be stationery and business cards to get you ready to…
Market Yourself
By having professional business cards, you can attend trade shows and professional meetings to gain new clientele. You may also want to start with your own personal providers to not only get their business, but to get references to their friends and colleagues. This is a much easier to gain clients than sending marketing materials and going door-to-door to find a doctor in need of a biller.
Other thoughts for possible clients could include:
Pharmacies
Ambulance and Medical Transport Companies
Medical Equipment Providers
Home Health Practitioners
Nursing Homes
Assisted Living Facilities
Any Specialty Doctor
Dentists
Hospitals
Urgent Cares
Laboratories
Once you have a client or two, you might want to specialize in one or two areas. Being able to speak the provider's language and be able to code and bill knowledgeably in one or two areas is better than spreading yourself too thin.
Pricing
There are three ways that billing is done through a billing service:
Per-Claim Billing: a set amount is charged for each claim, regardless of the amount of work it takes to get it ready to bill. If the claim is rejected on the front-end, those corrections are included in the price. If the claim denies on the backend, an additional fee can be charged for the resubmission. These fees can range from between $1 to $8 per claim.
Hourly: Hourly may be the best way to go if you are also doing practice management for the providers. The Bureau of Labor Statistics shows that an average hourly wage for a medical billing clerk is $16.50 per hour. Providers can expect to pay more to an independent contractor.
Percentage of Collections: This is popular as it encourages the biller to maximize reimbursement for their providers. These percentages can range from 4% – 10% depending on many different factors
Income Potential
The potential for income ranges from $20,000 – $100,000 depending on whether you choose to work full or part time and the specialty(es) that you choose. It is not a get-rich-quick-scheme, but it is a solid income for a hard-working professional who wants to make their own hours and be their own boss.
Marketing
Earlier we mentioned getting business cards. These are the most basic marketing tool. They are quick and easy way to advertise your company during meetings. They remind your customers and potential customers about you long after the meeting is over as well.
A professionally created website will give your potential clients information about your training, your background and the services you offer. It may cost several hundred dollars to create, but don't look into the thousands of dollars ones as the pay off for these is negligible.
Professionally networking at events in your area is a good, inexpensive way to get your name out there. The previously mentioned accrediting groups many times host these events.
Growing Your Business
Working at home does not mean you will not have contact with the outside world, in fact quite the opposite. You will need to keep in touch with your clients to make sure they are happy and to determine if they have any new referrals for you. Constant follow-up is the best way to make sure you retain the clients you have and to keep up on their possible leads to new business.