Low-Cost Medical Billing Software
Whether you are a small business or a large billing service, TotalMD can help you pay less and get more from your medical billing and coding software.
Stop wasting thousands of dollars and
start paying per-user
instead of per-provider. Get started with TotalMD and run a more profitable business now.
See what our customers have to say.
---
"I discovered TotalMD while searching for a low cost billing solution... we are extremely pleased with its ease of use and flexibility. I am especially happy with the support we receive from the sales and technical support staff. I have already recommended the product to others."
- Adam Gray, Operations Manager
Get enterprise features for small business prices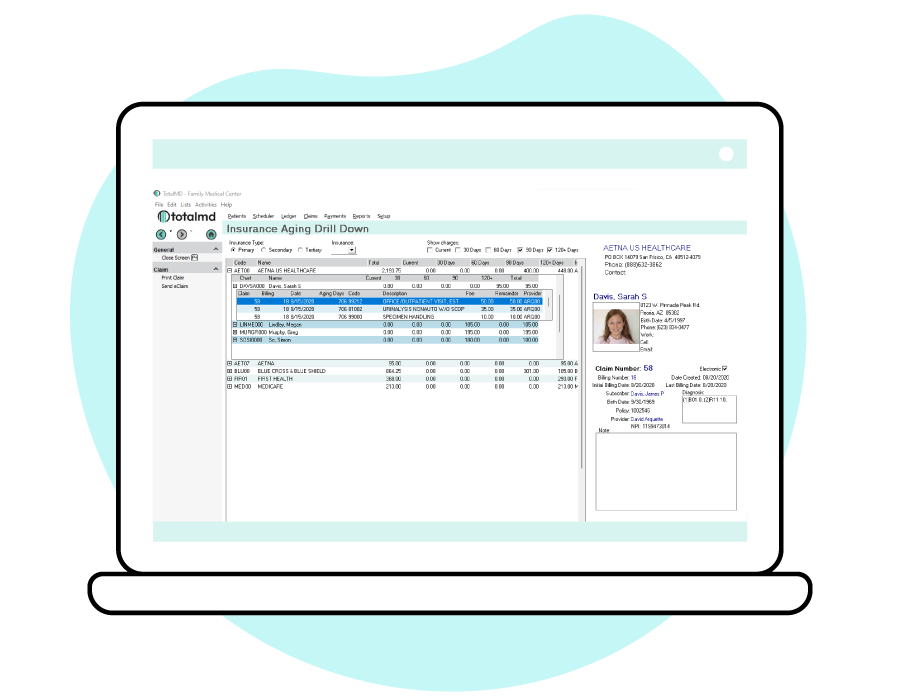 Insurance Aging Drilldown
This interactive aging screen gets you everything you need to follow up and collect from insurance claims in one interactive screen. You can even record notes as you follow up with the insurance companies!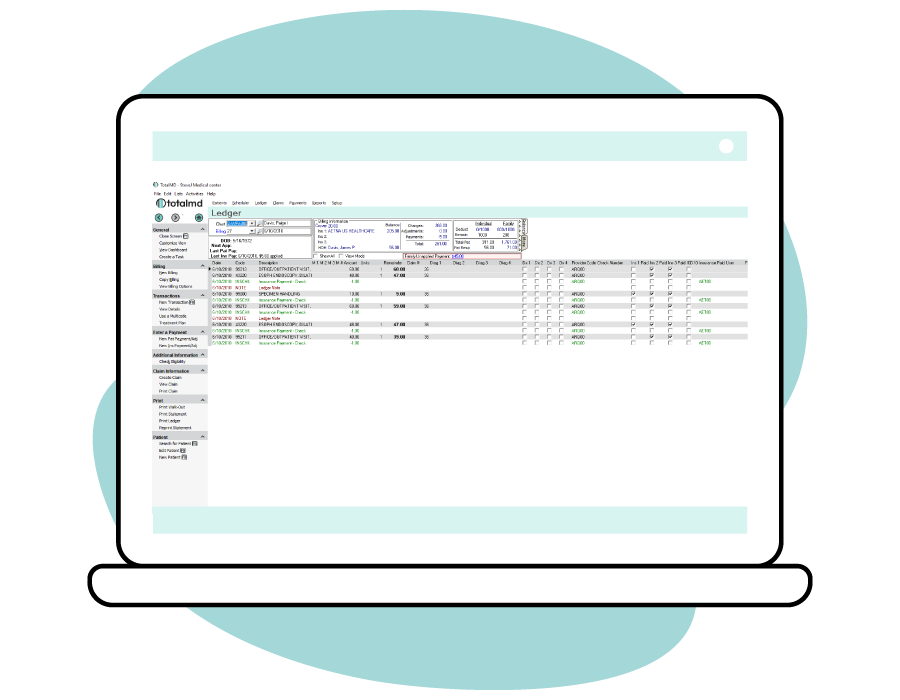 Comprehensive Ledger
The most incredible ledger on the market! Not only can you view all the financials of a patient but you can add charges directly from the ledger and make any corrections. Plus view claim and statement history. You can get everything you need from one screen.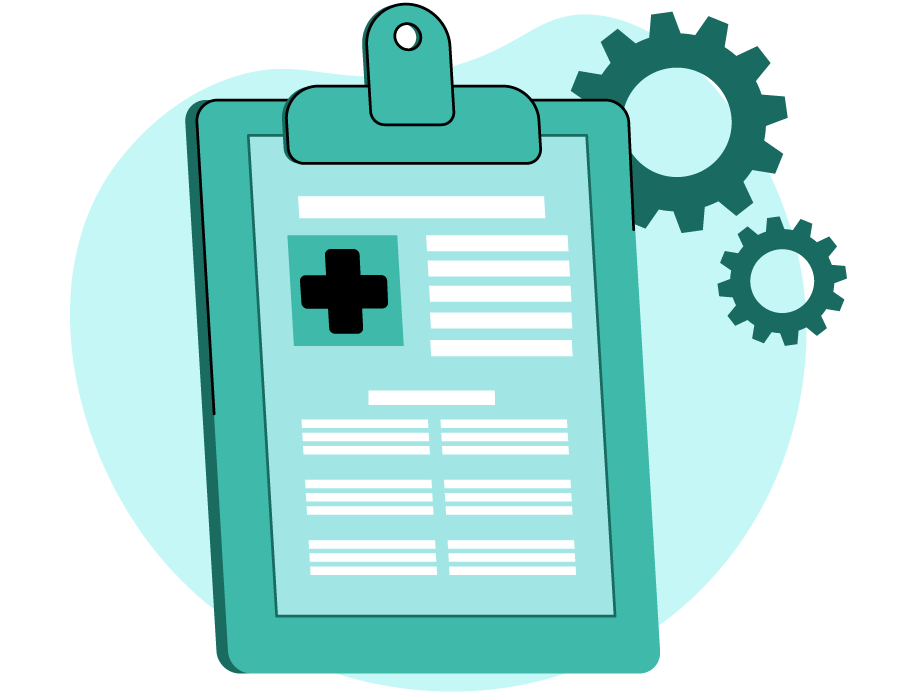 Integrated Claims
Print claims directly from the software or send claims electronically from our integrated clearinghouse or use any other clearinghouse you prefer.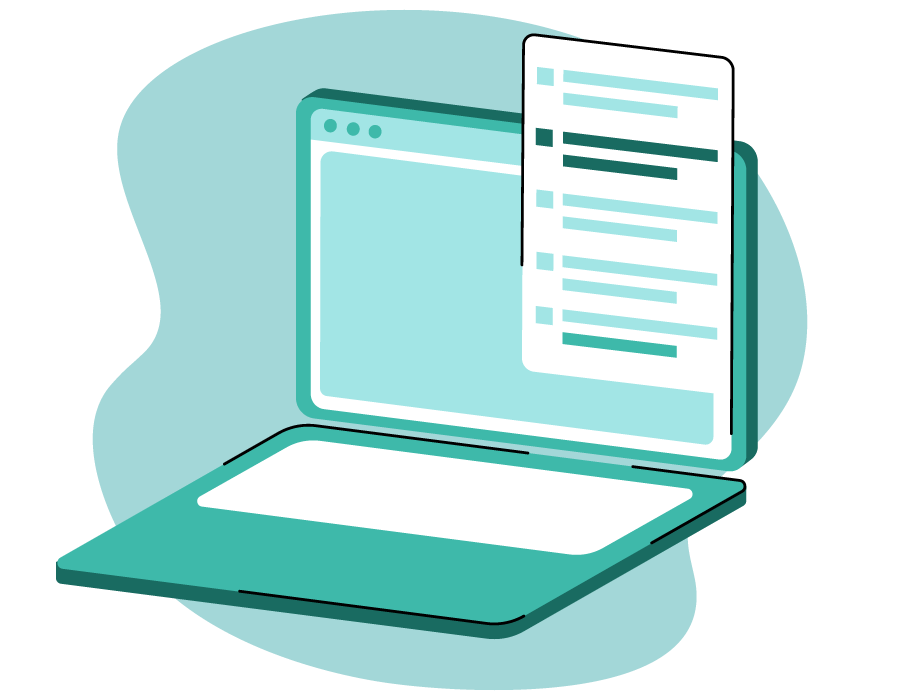 Mass Charge Entry
Great for mental health and other practices that bill for very few codes, this feature allows you to assign a procedure code to multiple people or a day's worth of appointments all at once.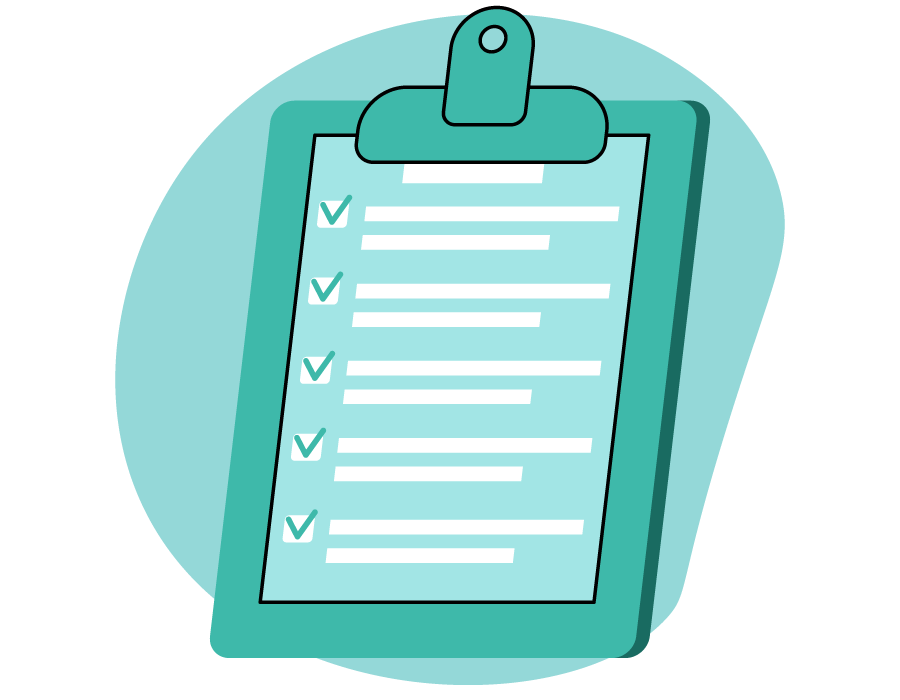 Multi Codes
Link codes together so when one procedure code is selected as many as 15 other codes can be automatically added at the same time.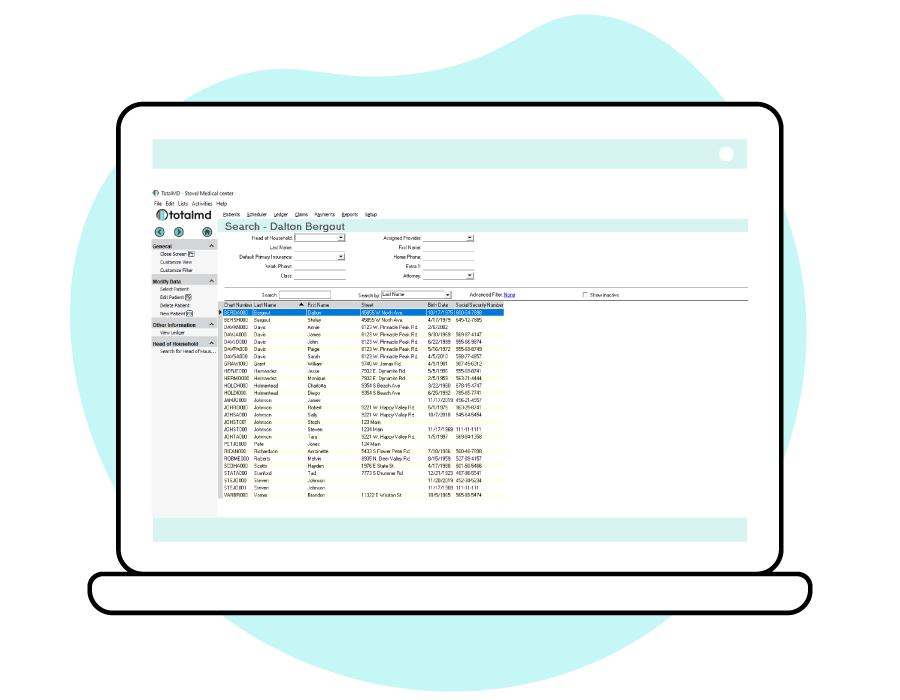 Write-Off Wizard
Automatically write-off patient balances with user defined ranges. For example, before sending out statements you could use this feature to write-off everyone that owes less than $5 so they do not get a statement.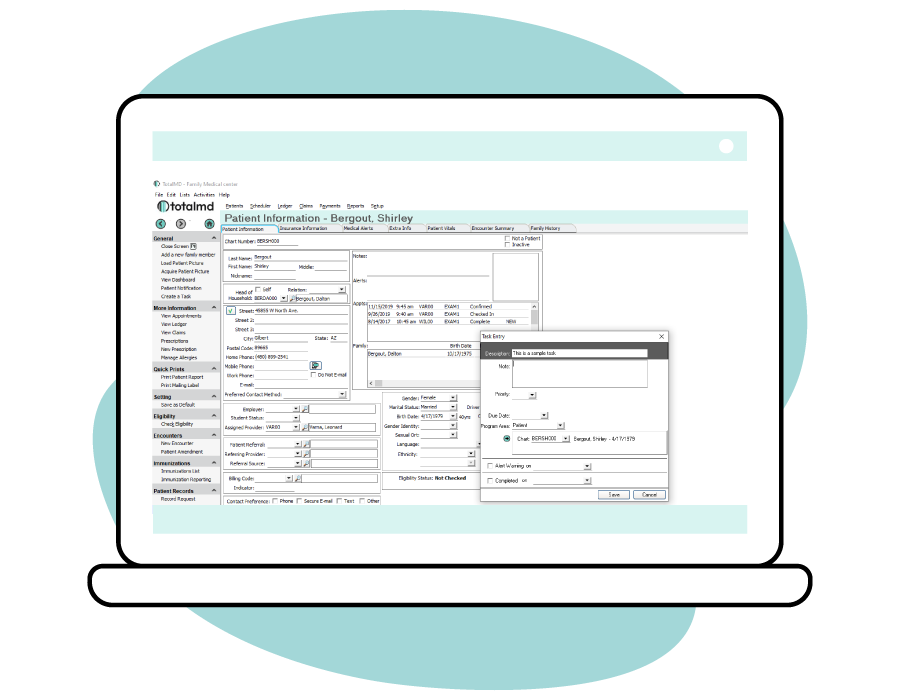 Task List
Create tasks for yourself or staff members that can have due dates and priority levels.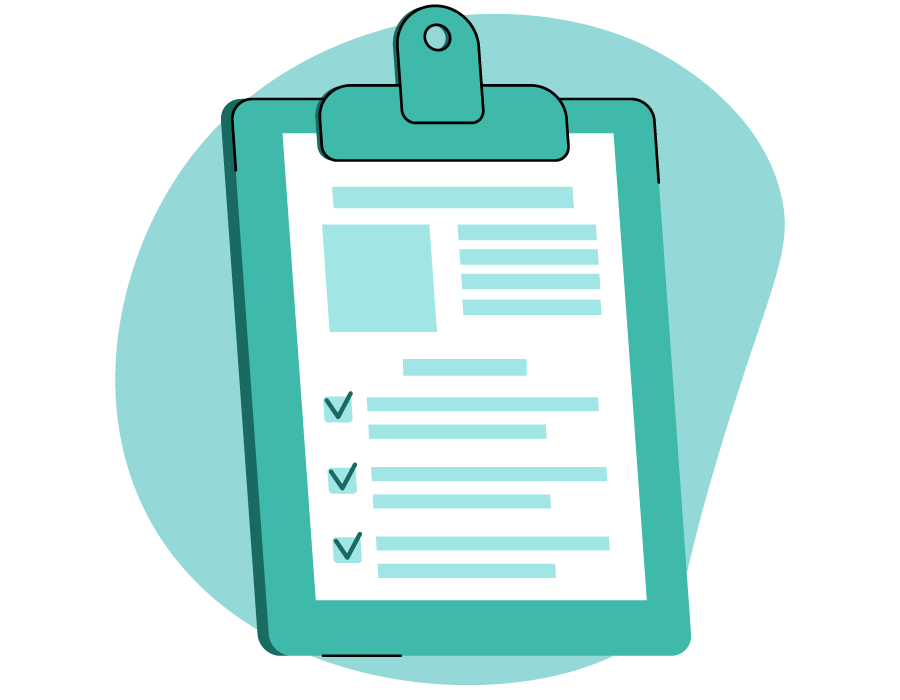 Editable 1500 and UB-04 Fields
Our software allows for both Professional and Institutional Claims.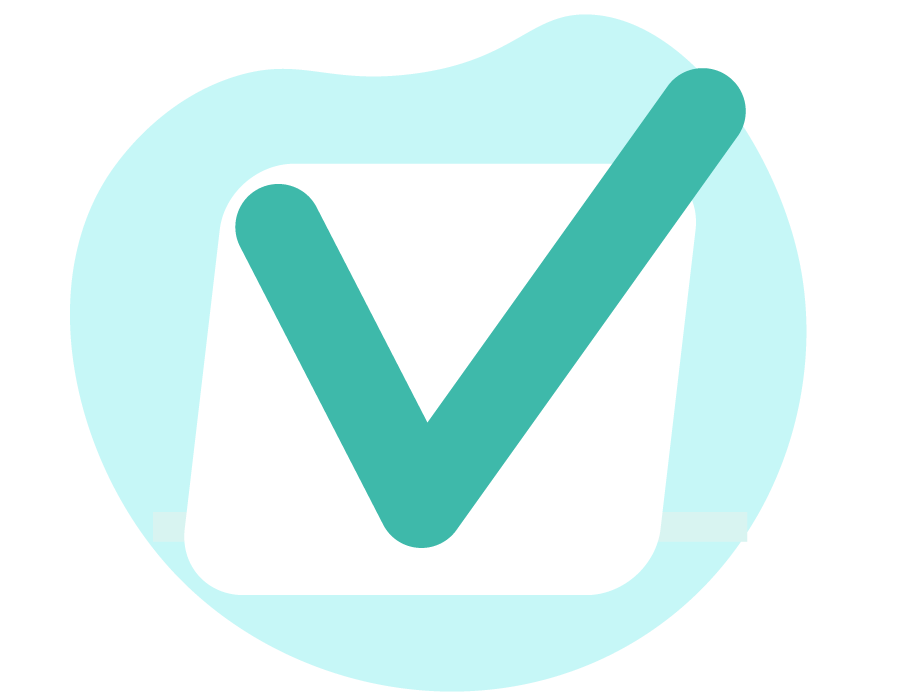 Set Defaults For Insurances and Providers
Determine which fields will automatically have your predefined default information when creating new providers or insurances.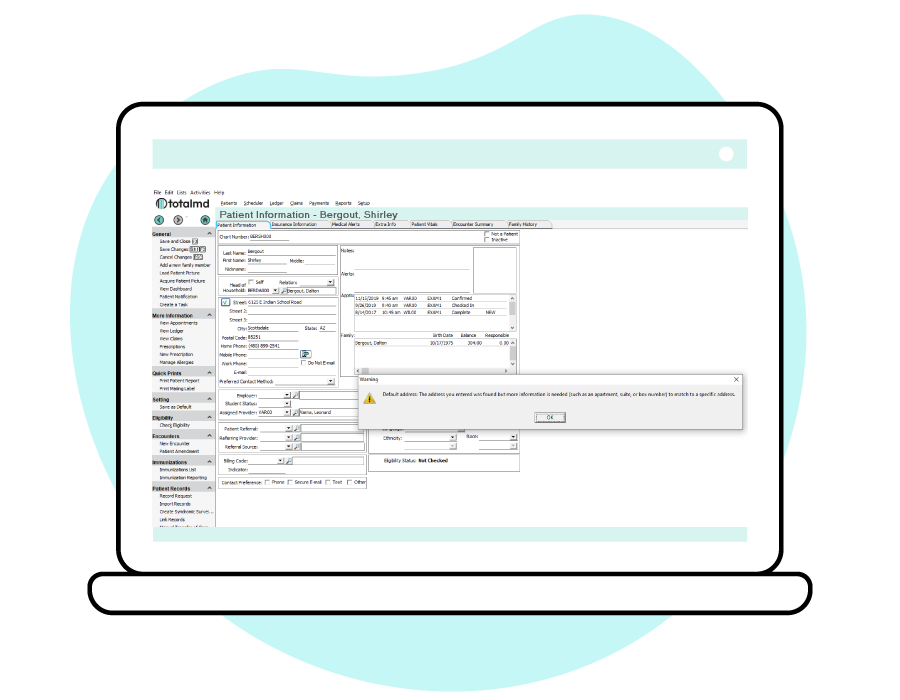 Address Verification
With a simple click, verify all patient, provider and other addresses with the USPS database. No more invalid addresses!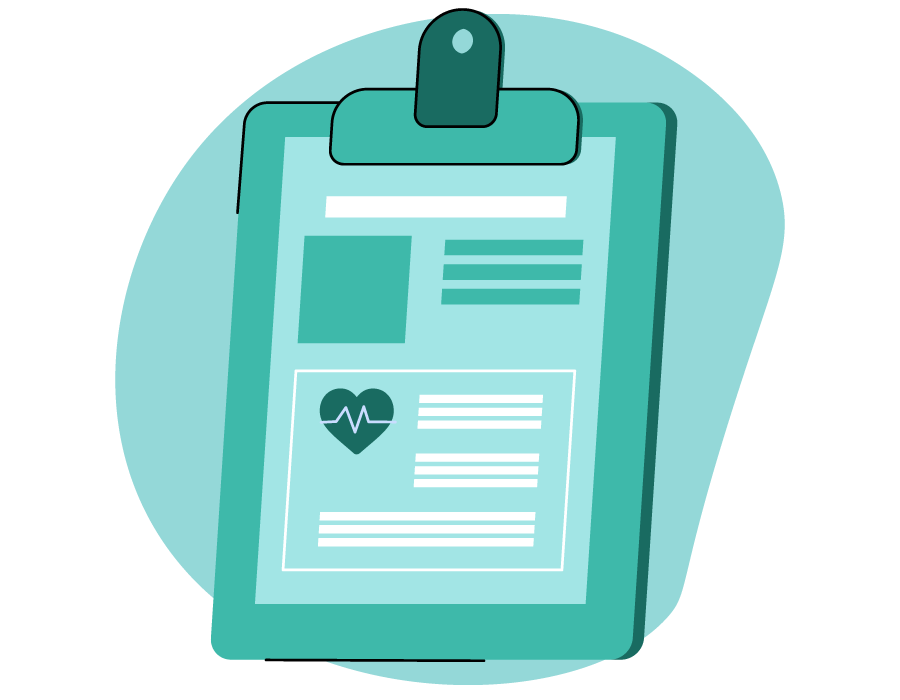 EHR Option
The TotalMD EHR can be available to your clients to chart and schedule. They can enter the patient data saving you time and you can give them permission to run certain reports so they don't have to ask you for them.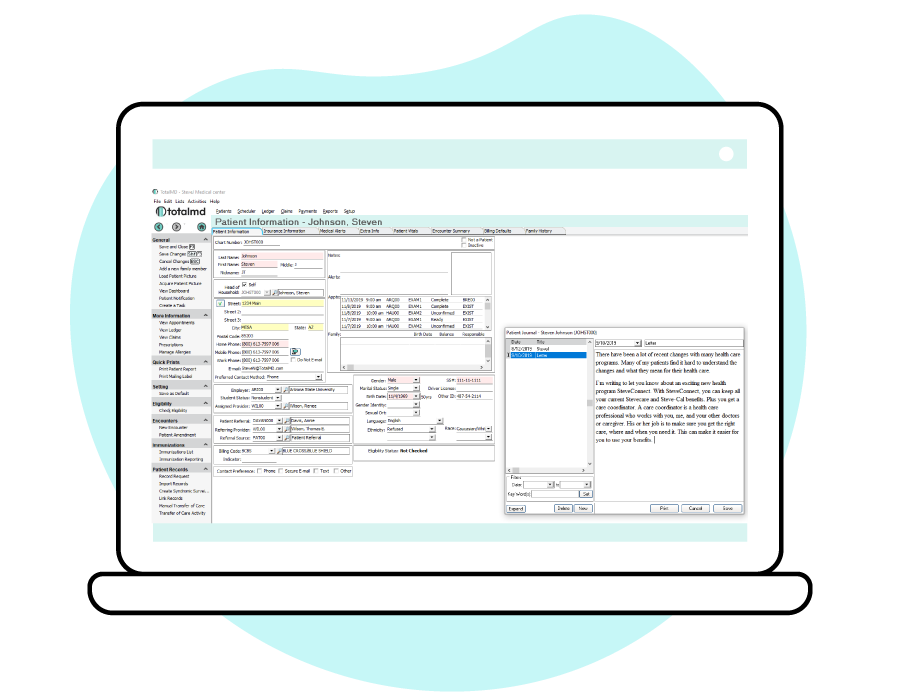 Patient Journal
Pull up the Patient Journal from any screen with a patient selected, and make an entry that can be recalled later.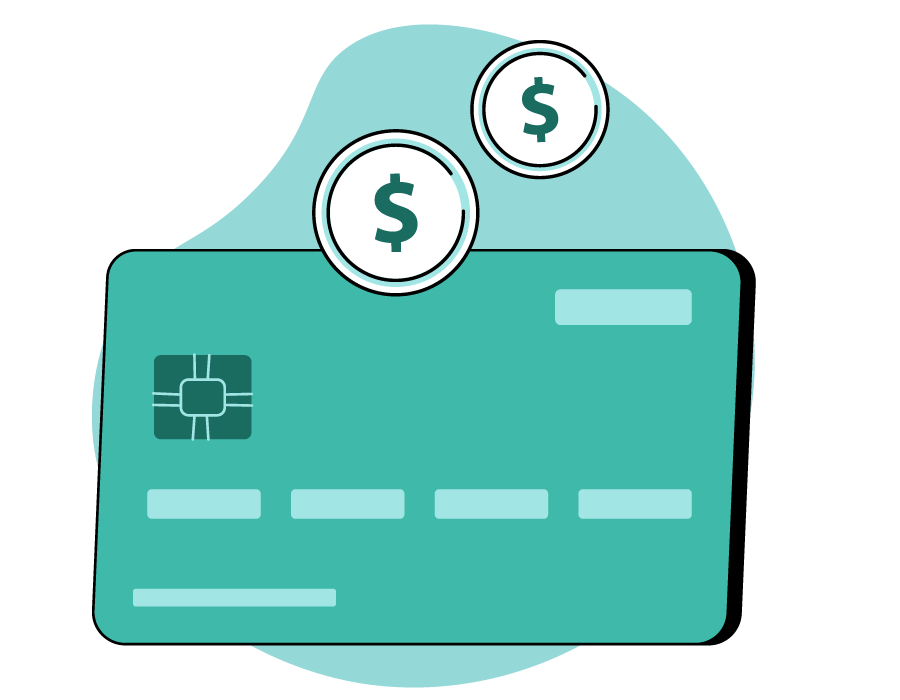 Credit Card Processing
Work with our partner, who guarantees to meet or beat your current rates. With this integrated solution, you can run credit cards through the system or charge a previous card in the credit card vault. Use the payment plan option for automatic monthly charges.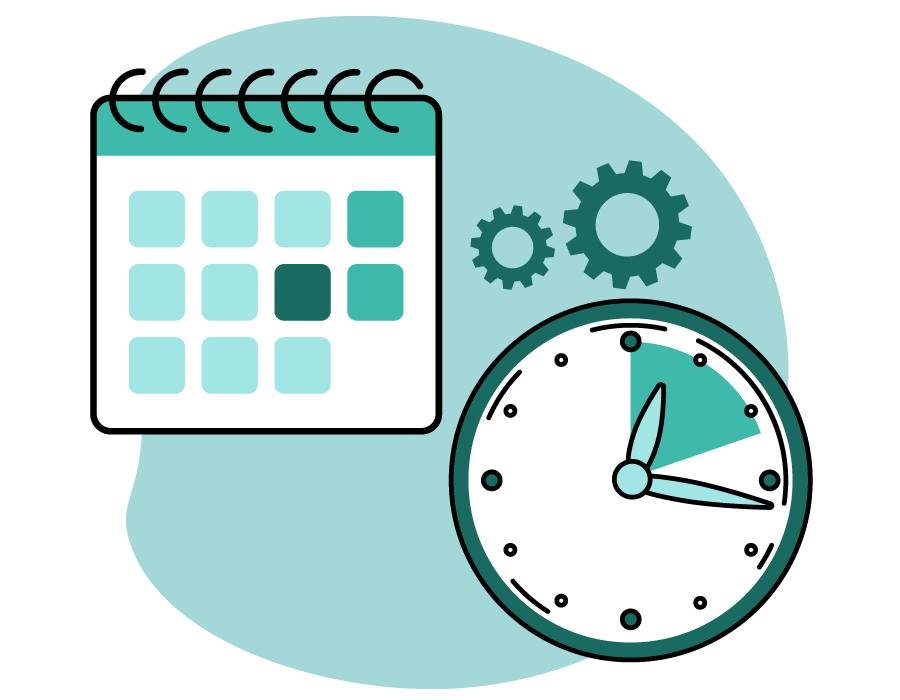 Timely Filing
Easily see which claims are getting close to their timely filing deadline.