Custom Medical Software Solutions for Practices
Simplify your entire workflow for you and your staff with custom medical software solutions. From scheduling, revenue management, claims submissions, clinical documentation, to patient communications and reviews—TotalMD has you covered with all-in-one medical software.
See what our customers have to say.
---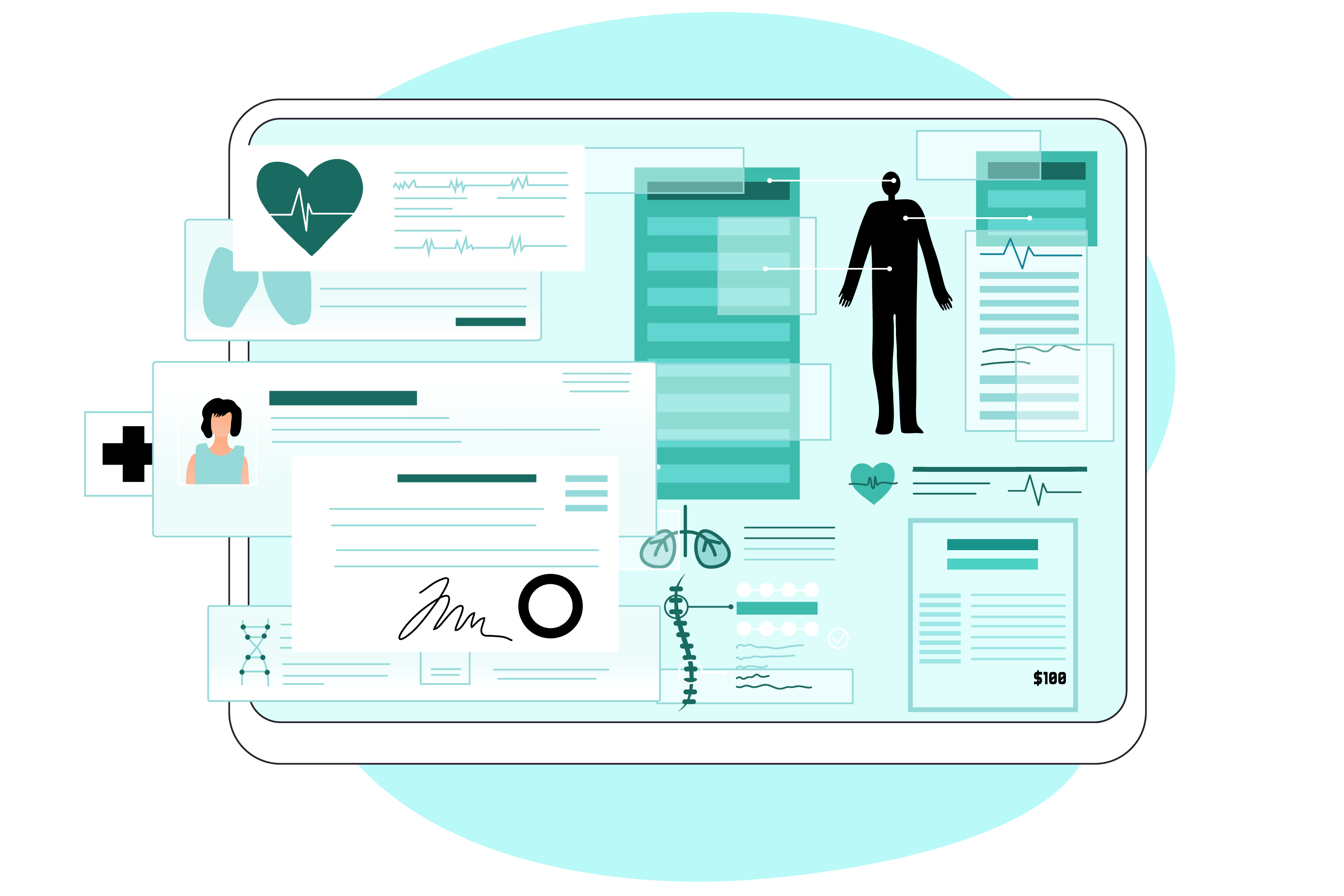 "Having used TotalMD for several years, I can unequivocally say that the software is very complete with all of the features my office has needed. At the same time, TotalMD is extremely easy to use and mirrors my practice's actual workflow."
- Rosalind Freas, MD
Get powerful features to simplify your workflow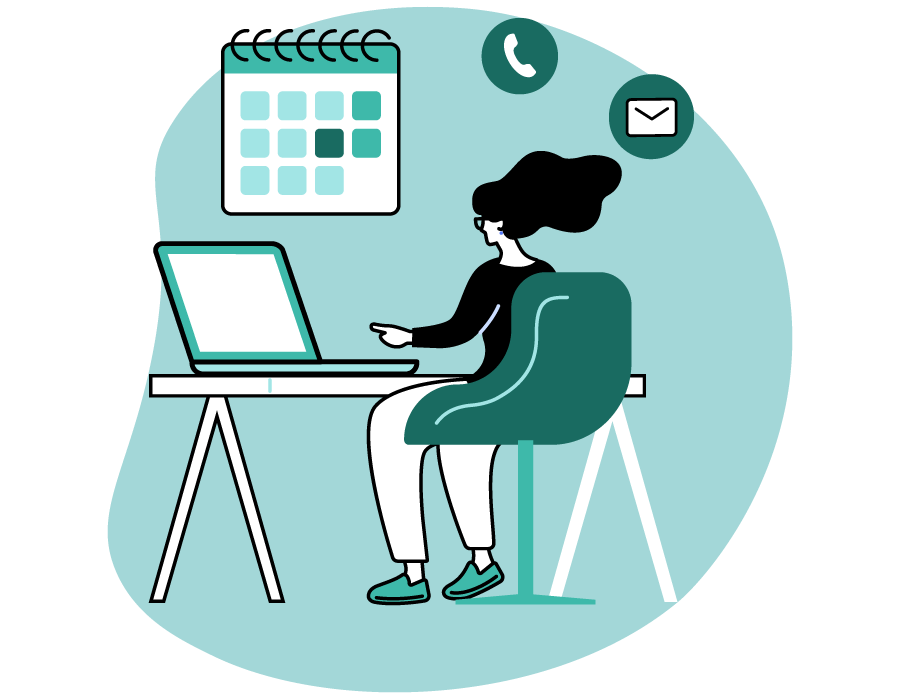 Practice Management
Robust scheduling and front office software that you and your staff will love.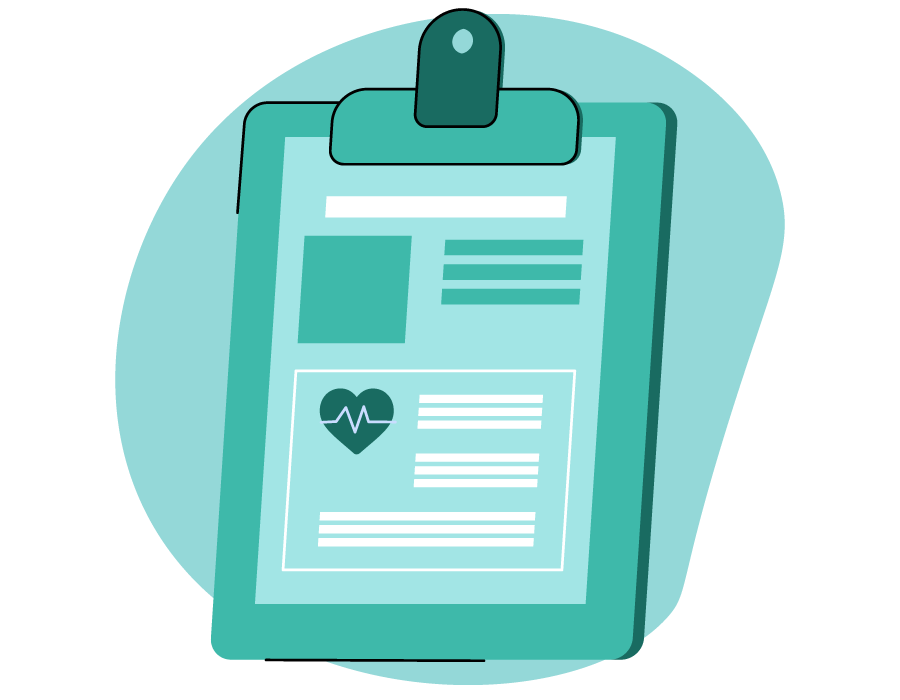 Built-In EHR Software
Easy charting and flexible options give you the ability to focus on what you do best - providing great patient care.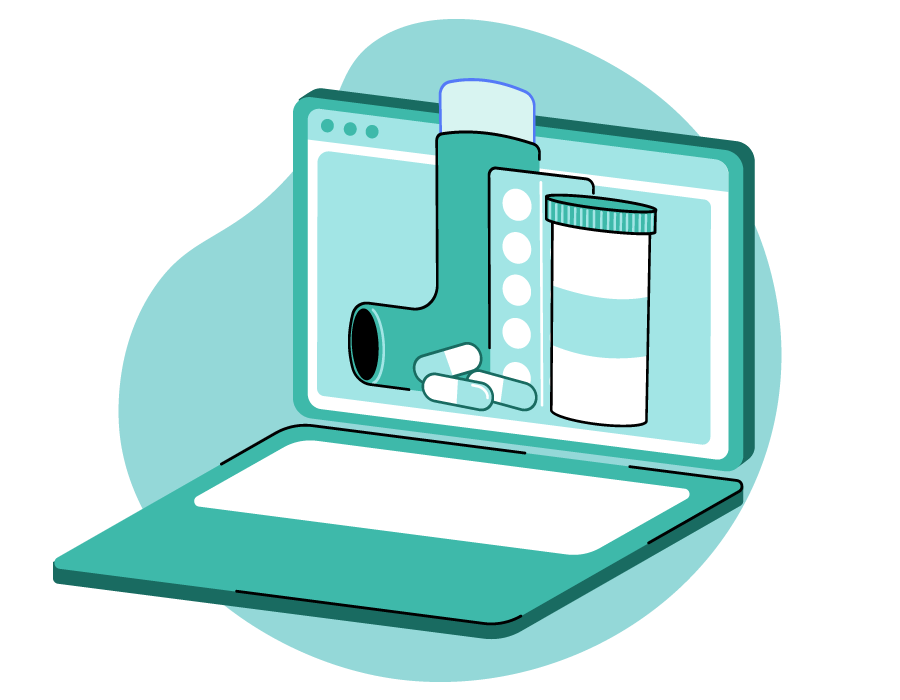 Easy E-Prescribing
Save time and reduce the number of lost prescriptions with e-prescribing integrated directly into TotalMD.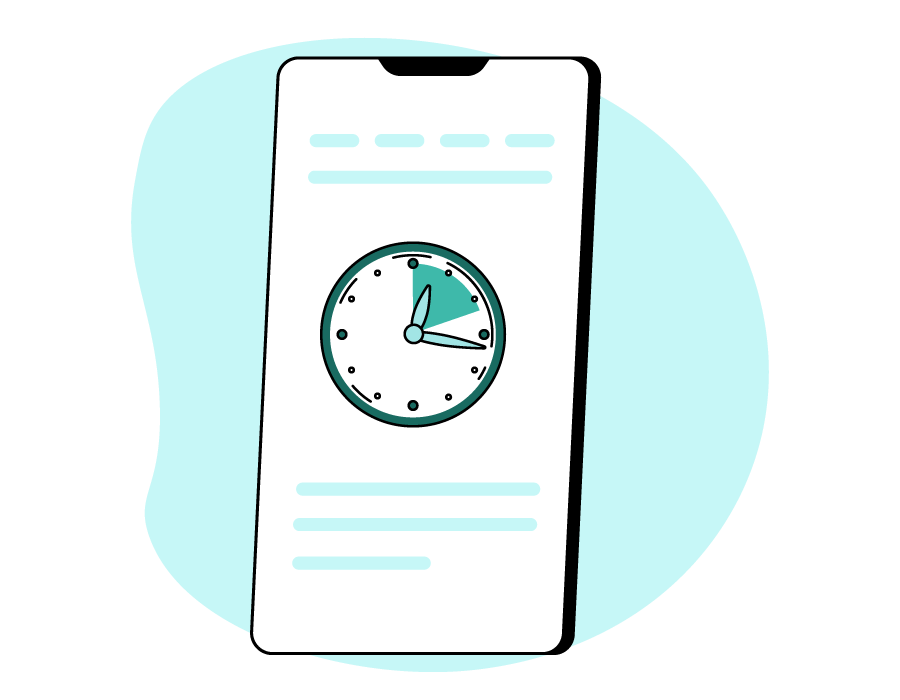 Appointment Reminders
Decrease cancellations and no-shows with text and email appointment reminders.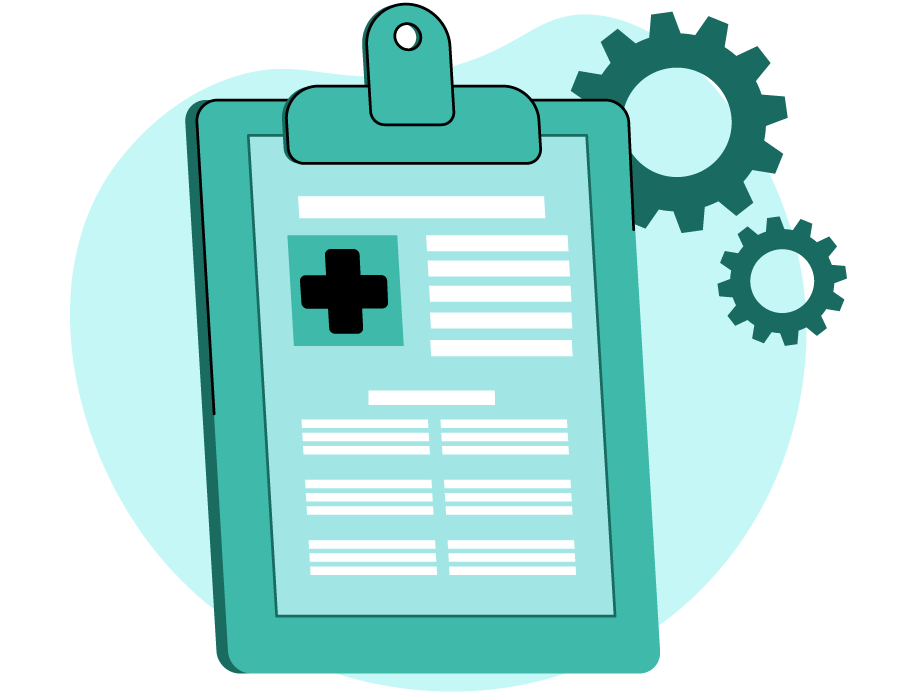 Electronic Claims and ERAs
Easily manage claims and get instant online eligibility requests. Challenge underpayments successfully before it's too late with detailed, accessible payment and denial information.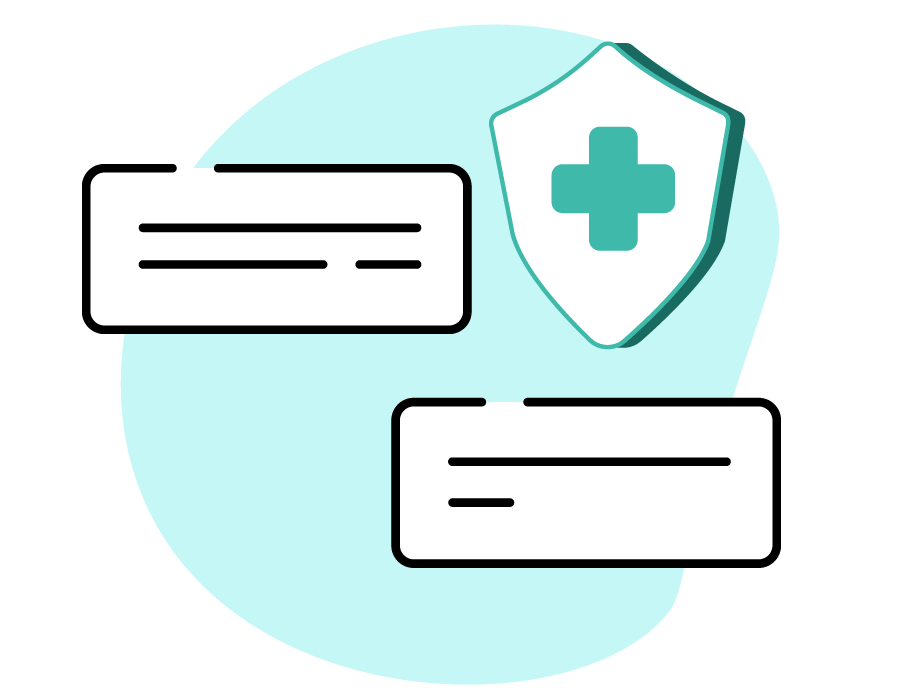 Secure Message Center
Increase patient satisfaction, and improve the efficiency of your office with secure messaging.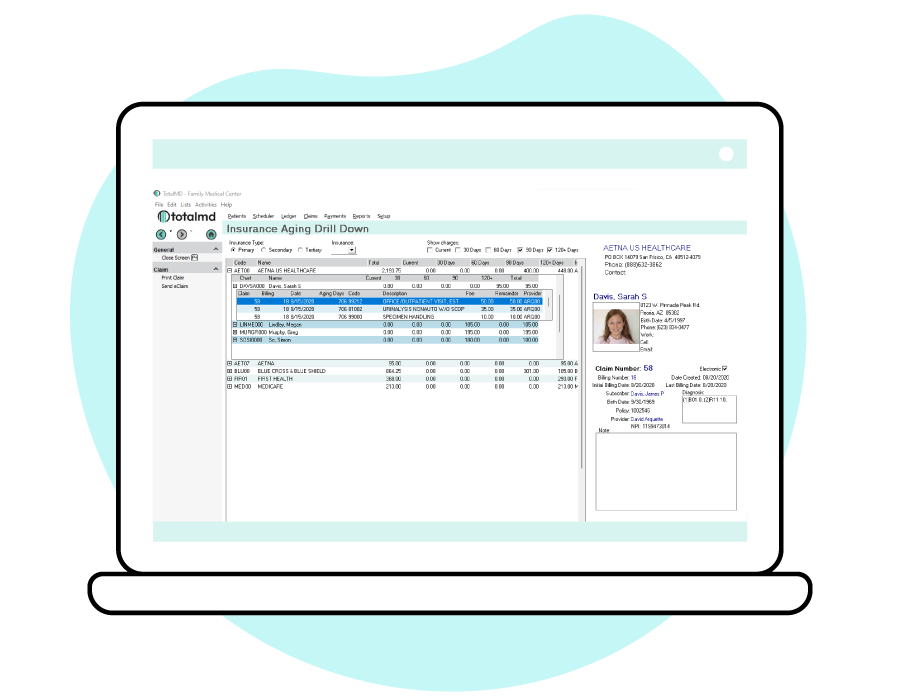 Insurance Aging Drilldown
This interactive aging screen gets you everything you need to follow up and collect from insurance claims in one interactive screen. You can even record notes as you follow up with the insurance companies!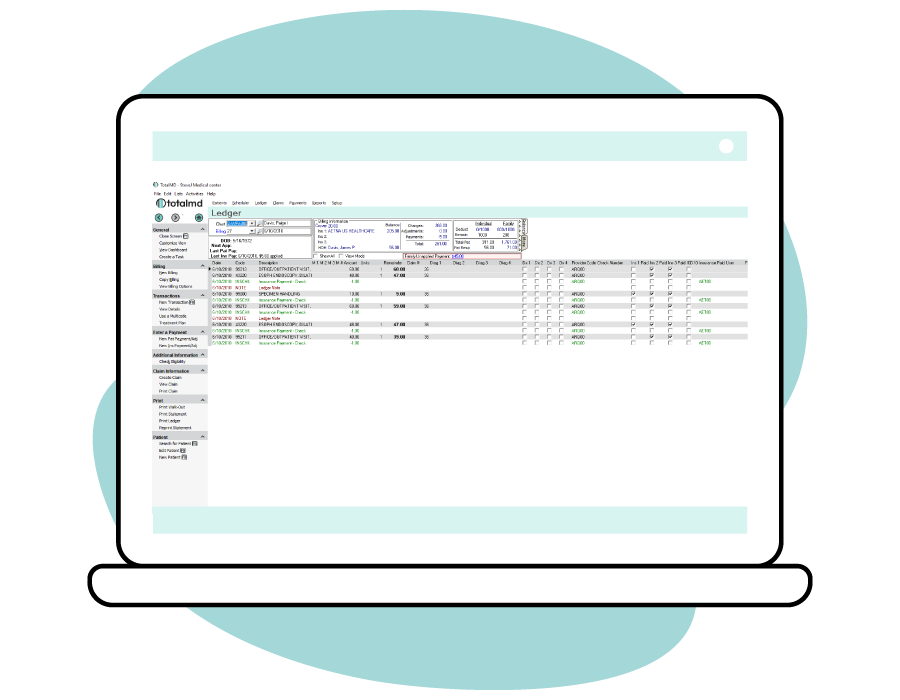 Comprehensive Ledger
The most incredible ledger on the market! Not only can you view all the financials of a patient but you can add charges directly from the ledger and make any corrections. Plus view claim and statement history. You can get everything you need from one screen.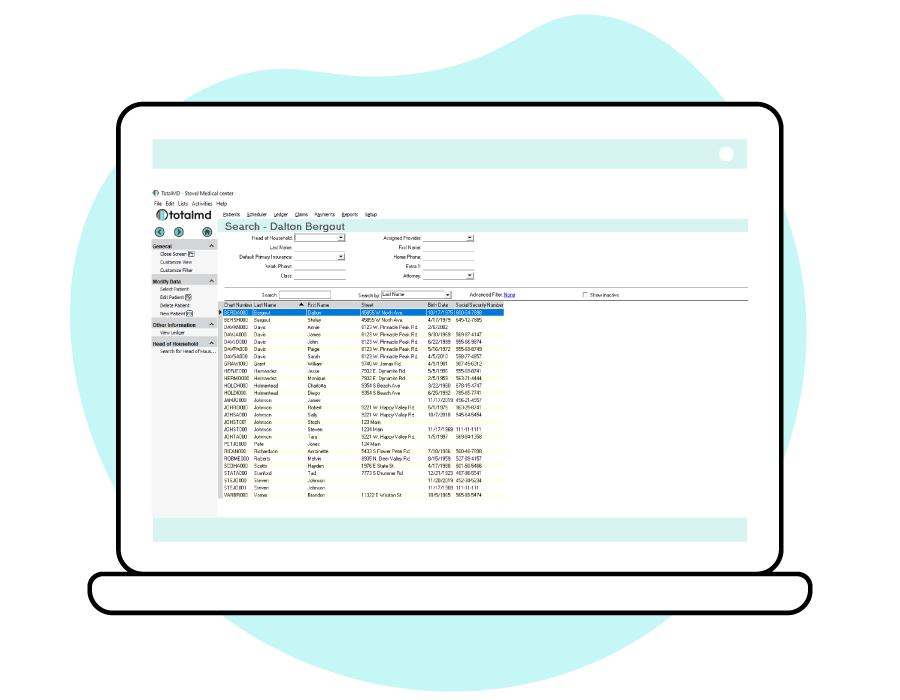 Write-Off Wizard
Automatically write-off patient balances with user defined ranges. For example, before sending out statements you could use this feature to write-off everyone that owes less than $5 so they do not get a statement.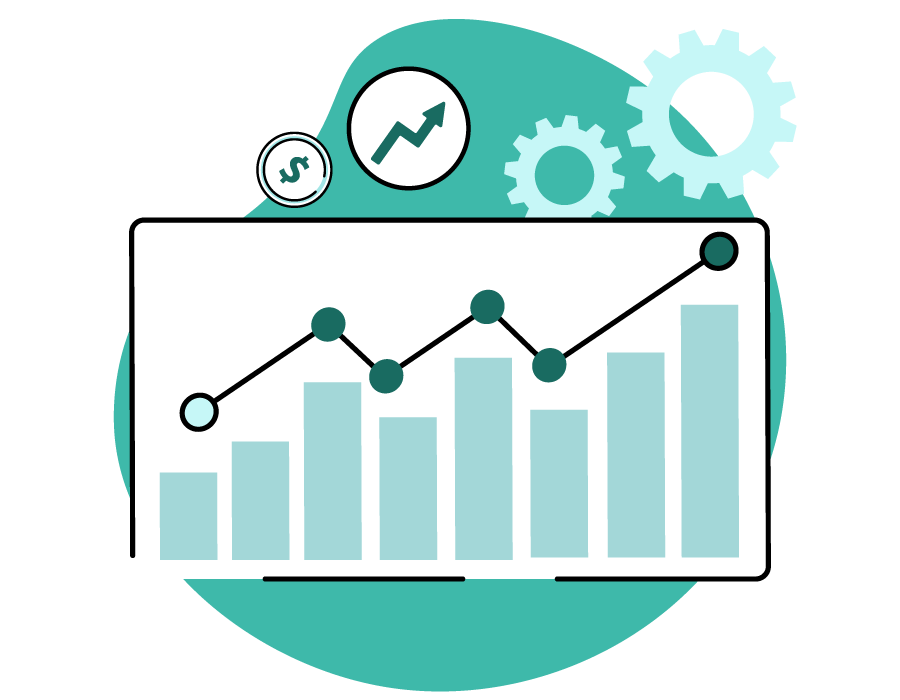 Reporting and Analytics
Get the reports you need to track the health of your practice. Looking for something specific? We also do custom reports.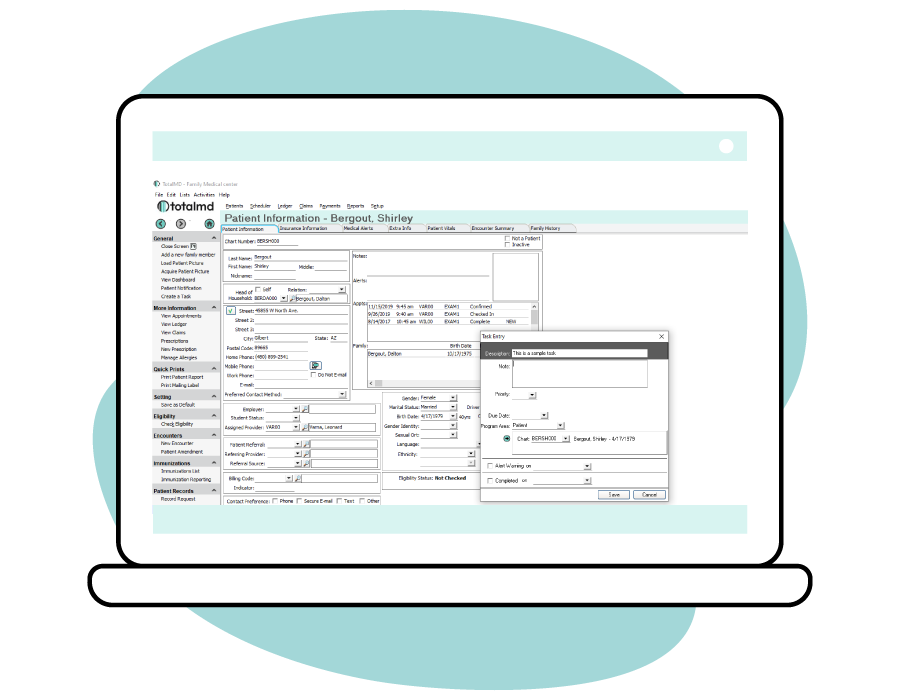 Task List
Create tasks for yourself or staff members that can have due dates and priority levels.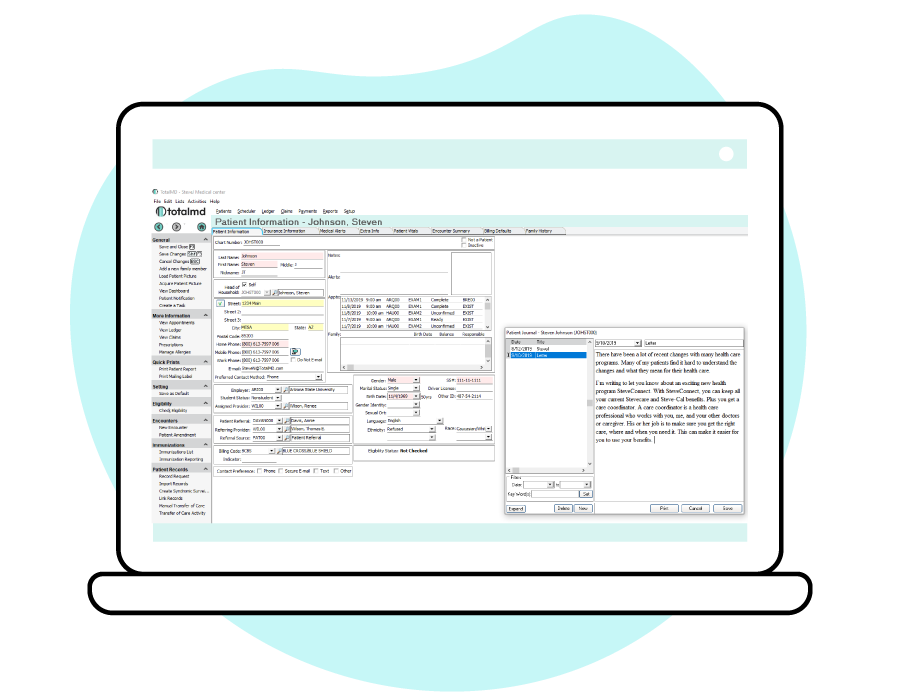 Patient Journal
Pull up the Patient Journal from any screen with a patient selected, and make an entry that can be recalled later.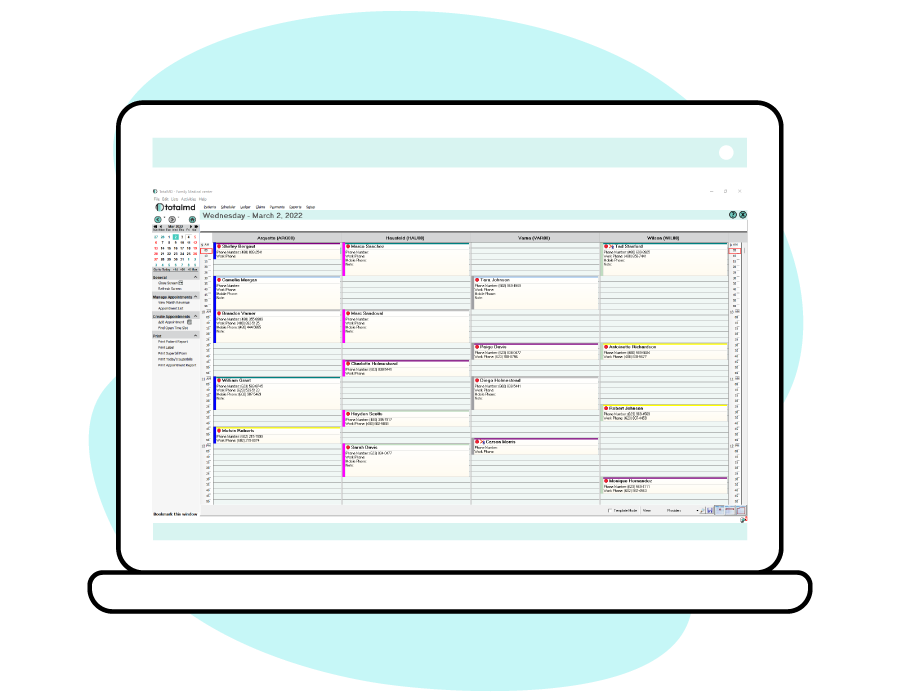 Custom Schedule
Set schedule templates to simplify scheduling and calendar management.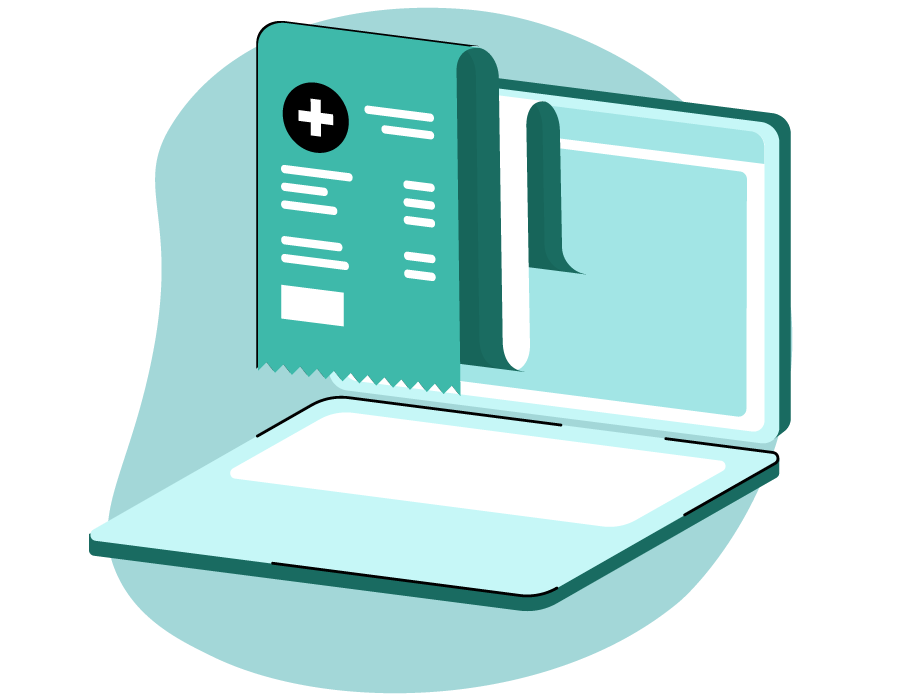 Electronic Faxing
Eliminate the paper trail and improve your day-to-day workflow.