This week, we wanted to feature our TotalMD Dealer team from West Virginia, A Total Solution. A Total Solution has been partners with TotalMD since 2010.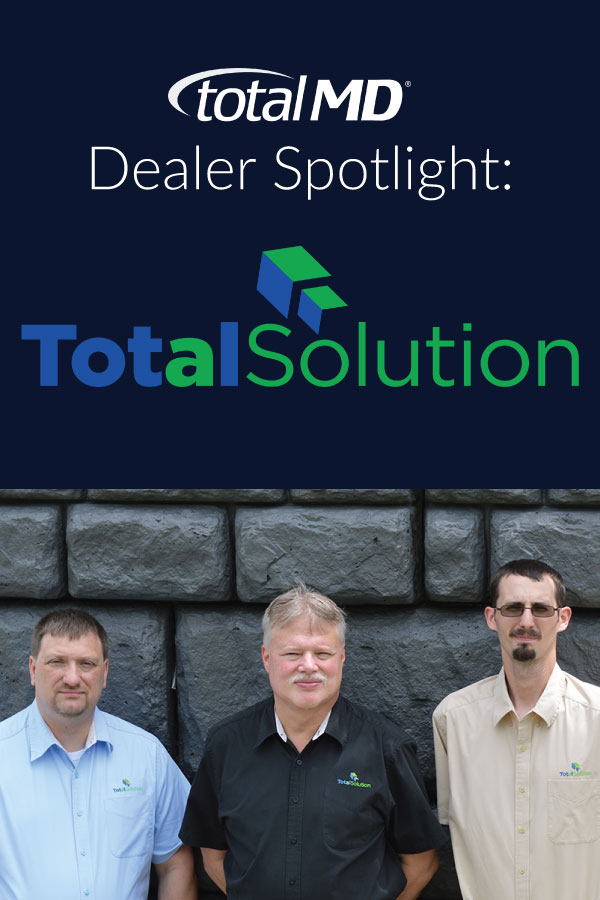 Richard Gay and Jay Roudebush initially founded a company to service medical providers with their billing software needs. They quickly realized that their clientele needed more than just that particular service. So they decided in 2006 to build a company to suit those needs. A Total Solution was born.

After identifying the needs for a more cost-effective, feature-rich billing system, the company partnered as a TotalMD Dealer in 2010. A partnership has been a great choice. With now, over ten years in business serving medical service providers in six states, the West Virginia-based company provides its customers with worry-free solutions to the daily challenges they face in data management, information, and communications technology.
Every A Total Solution employee has a Medical IT background which helps them to understand the challenges and demands facing their customers. Because of their background, they have developed a process-based full-service, HIPAA-compliant IT management system. A solution which provides peace of mind, because they understand that a problem avoided is better than a crisis solved.
From offsite data backup, billing solutions, to complete business continuity planning, the founders and their staff serve practitioners as a partner in infrastructure, acquisition, and maintenance, for all things digital in office, practice, or hospital.
The future looks promising for Richard and Jay. Especially for on-site or in the cloud, the problems of medical providers will always need A Total Solution, and they know how to provide it.
A Total Solution, LLC
South Charleston, WV
www.totalwv.com | 304.744.5566