This quarter we want to feature one of our TotalMD dealer teams – American Medical Billing (AMB) Services.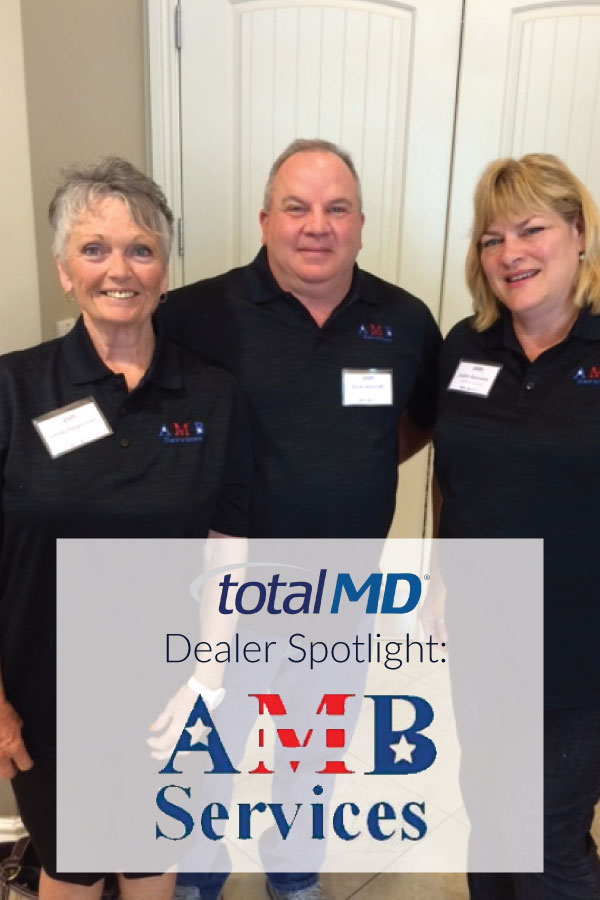 Here's what they have to say about themselves:
AMB Services began in 1991 as a billing service, being one of the first companies offering EDI services for commercial, Medicare, and Medicaid claim processing. At that time paper claim processing was the norm in this field.

Most providers that did file electronically only submitted Medicare and the Blues using the EDI method. Submitting electronic commercial claims was a new concept back over twenty-five years ago.

That's right, AMB Services has been serving healthcare for over 25 years now with Practice Management (PM), Electronic Data Interchanges, and Electronic Health Records (EHR).

AMB Services soon discovered that their clients not only had a need for the billing service, but also for the software, training, and support in-house. So AMB became a Value Added Reseller for several companies that provided systems and services relating to electronic claim processing.

Then came the Electronic Medical Records and their interfaces to the practice management side of the medical practices.

Rather than continue to support all of the PM systems and their EHR links, AMB Services went on a search for a simple solution. They searched for one system that did both well without a third party interface and did NOT cost a fortune.

That's when AMB became a TotalMD Dealer to provide this simple solution.
Used in our billing center and soon to be released in our billing/coding/auditing textbooks for registered medical coders/audits/managers.

Coming this fall and winter will be the academic division of AMB Services for billing/coding/audits.

Simple is better when it is in ONE system…and not three…Wouldn't you agree?

AMB Services is proud to be a TotalMD Value Added Reseller ……Service-support-systems.



American Medical Billing (AMB) Services
1512 Main POB 17732 Kansas City, MO 64134
(800) 493-3453/FILE
www.amb-ehr.com