As facilities continue to implement electronic medical records, the role of the medical office manager is more important than ever before. Office managers have stepped out of the background and have taken an important leadership role for facilities. Because of that, facilities are putting more emphasis on the traits of good managers.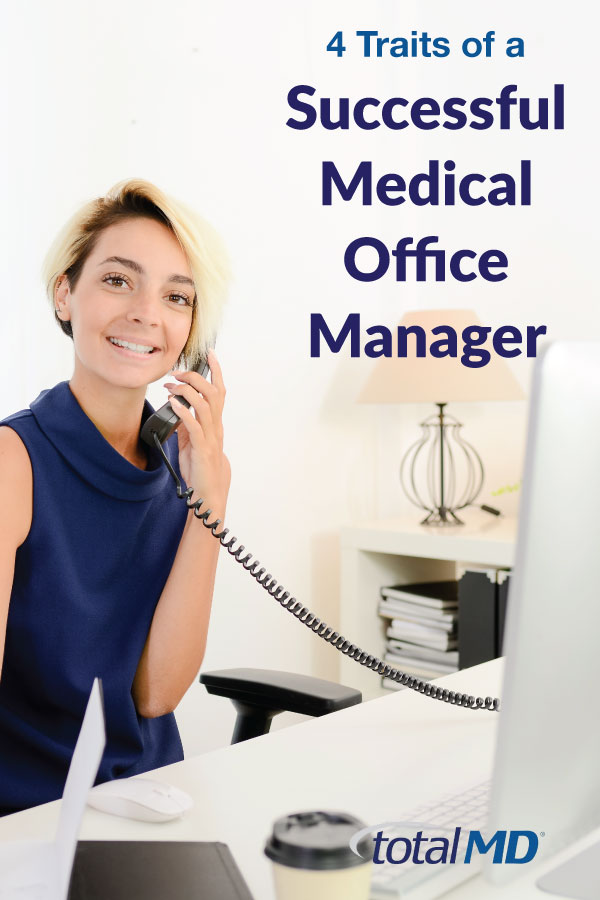 Ability to See the Big Picture
Some people can't see the forest for the trees. A successful manager must be able to see the big picture and use it to make decisions. This ability helps a medical office manager avoid making decisions based on the needs of one employee. Instead, a competent manager should be constantly looking at the big picture. Then making decisions that will benefit the entire practice. From selecting practice management system software to choosing how to implement electronic management records and updating CPT medical billing codes, this type of big-picture mentality is crucial.
Organized
While software can aid in organizing a practice's information, a good office manager also needs to be detail oriented. From overseeing implementation of CPT medical billing codes to checking on the budget, the organization is the only way a medical office manager can stay on top of every aspect of the practice.
Communication Skills
There are a lot of working parts inside of medical practice. It is up to the office manager to ensure each part is running smoothly. Through these means, then the entire practice will operate as it should. Fluid communication skills are a must and make a manager much more effective in their efforts. A good medical office manager can communicate with everyone. From the team imputing CPT medical billing codes all the way to the doctors who add information to electronic medical records.
Open to Change
While this trait is often ignored, a successful office manager embraces change. For instance, a successful office manager is not afraid to implement a system for electronic medical records. They are also not afraid of updates to CPT medical billing codes or changes to the practice management system software. They understand the importance and necessity of positive change.

Whether an office is still implementing electronic medical records or it's moving on to the next change, a good office manager will make the difference between success and failure. With a good office manager overseeing the practice management system, the facility will be able to make money while providing a high level of care for its' patients.