TotalMD released a new medical office text messaging feature in its practice management software. Here's why medical text reminders boost appointment attendance. You'll want to text reminders for patients with this new tool.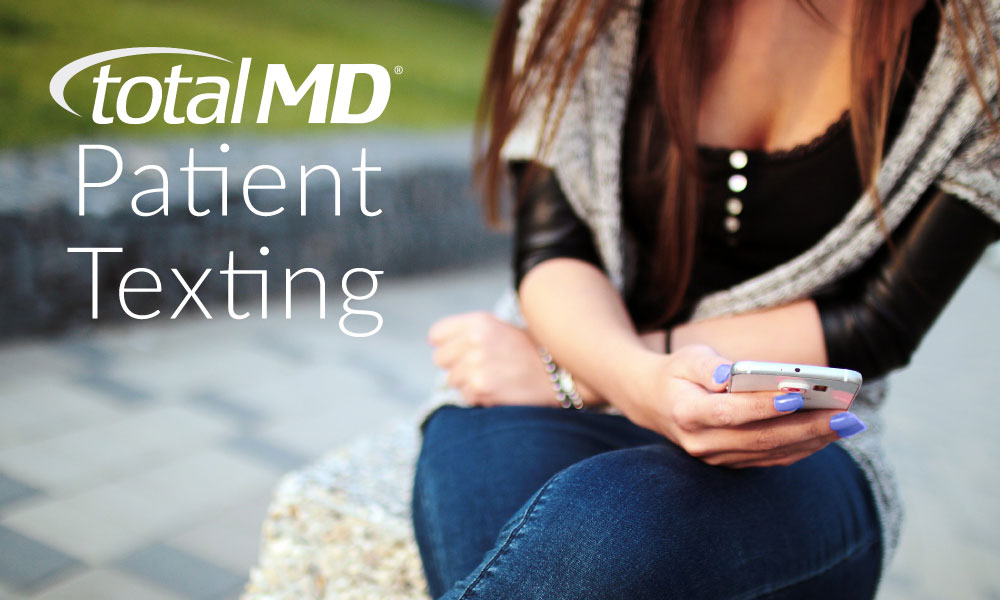 Read Time | 2 Minutes

Patients tend to forget their appointments from time to time. We know, a huge newsflash for most medical practices.

And what do we do to remind patients of their appointments?

We will:
Email them postcards
Make outbound phone calls
Send them email reminders
Hand them appointment cards when they come into the office
Print patient appointment reminders at the bottom of their walkout statements


But the simple fact remains: In spite of our best efforts, patients still forget their appointments.

What else is there to do? Text reminders for patients!

Any office that has ever used text messaging to remind patients of their appointments knows just how effective this tool is. Patients even know how effective it is.
How do you ignore a text messages that appears on your cell phone? The fact of the matter is, you can't.
When it comes to reminding a patient of their appointment, nothing works quite like a reminder text message. Text messaging works. And now TotalMD offers integrated patient text messaging that is low-priced and extremely easy to use.

With TotalMD's Medical Office Text Messaging, you can automatically text message appointment reminders, recall reminders, birthday greetings, and even actively send texts back and forth with direct patient communication.

This is how it works: After initially setting up "standard" text messages that are unique to your office, TotalMD will send text messages prompting patients to respond with a "Yes" to confirm their appointments. This, in turn, will automatically update their appointment to the status of confirmed!

Additional text appointment reminders send automatically every few days or even the same day. This is thanks to the appointment reminder software feature added into TotalMD.

Additionally, text reminders automatically send out to patients who are eligible for checkups or cleanings. This reminder service feature can also send birthday texts automatically to patients on their big day. This is all very easy to set-up and use.


Medical Office Text Messaging Pricing
Now, are you ready for the pricing? If you are on the current version of TotalMD, then you're ready for setup. If you are not on the current version, experts can get you up to date. The introductory pricing for texting has been set to $49.99/location/month for up to 1,000 texts per month.

There is an initial $199 setup fee and an additional $0.05/text charge for text beyond the initial allotment 1,000 text/month.

TotalMD's new texting will help you reduce now shows because it's simple, effective and priced right.
Get started today by calling our texting experts at 800-613-7597.