In this post, we share three major medical billing mistakes that coding and billing professionals need to avoid to stay HIPAA compliant.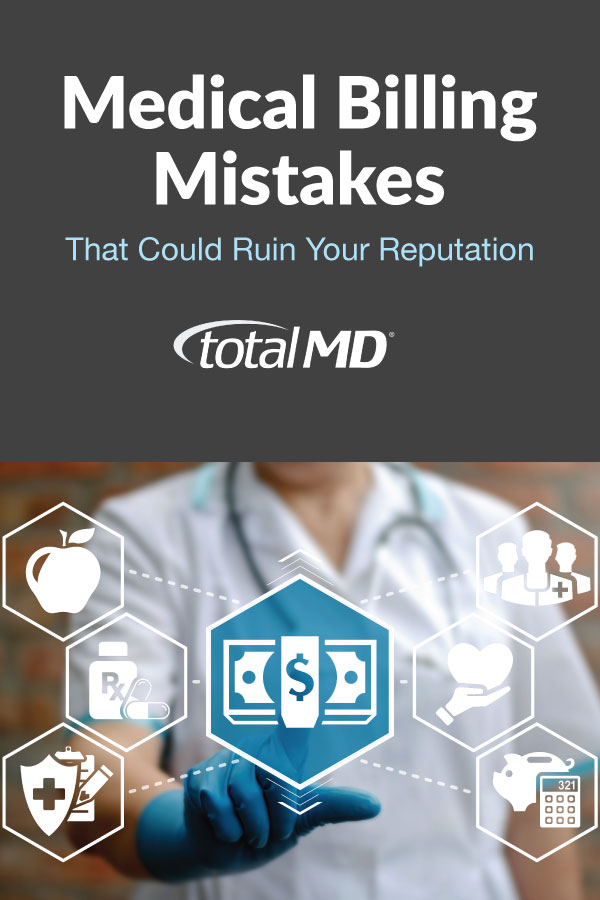 HIPAA medical coding and billing professionals are responsible for creating the financial reputation of a practice. Access to electronic medical records and other sensitive information needed for coding and billing requires strong ethics both for legal and professional reasons. A mistake can make the program locks out a medical coding and billing professional from the clinical software their practice uses and the practice into big trouble. Fortunately, they simply need to follow the rules and pay attention to details during the claims medical billing and coding process. Do not ever make these mistakes.
Upcoding
Upcoding is the process of using a code for a higher paying service than what was provided. When done on purpose, it is unethical and illegal. Even if done accidentally, it can still cost someone their job. People must be careful when reviewing electronic medical records and submitting information into claims medical billing and coding software. It's hard to recover from this type of mistake.
Incorrect Information
It is common for multiple medical professionals to see a single patient. Everyone from a medical assistant or nurse to attending doctor can add information into electronic medical records. Some might add incorrect information. It is important for coders and billers to actively review the documentation of a patients care. If a coder notices an error it is crucial that they follow-up with the appropriate parties and make the necessary corrections during the HIPAA medical coding and billing process. Otherwise, the wrong information will go into the clinical software and the insurance company may deny the claim. This may tarnish your practice's image in the mind of a patient and lead to fewer referrals.
Unbundling
Unscrupulous people use unbundling techniques when adding claims in medical billing coding using clinical software. This listing process charges separately, even though they normally bundle together. This becomes a form of fraud because facilities gain more money from insurance companies and Medicare. While they might acquire more money in the beginning, they won't go uncaught. This will likely lead to firing HIPAA medical coding and billing professionals once caught and prosecuted.

HIPAA medical coding software makes it easier than ever before to code and bill insurance companies and individuals. Even so, people must be careful when submitting information into the clinical software. They need to carefully review electronic medical records and only submit accurate information to keep their practice's reputation intact.