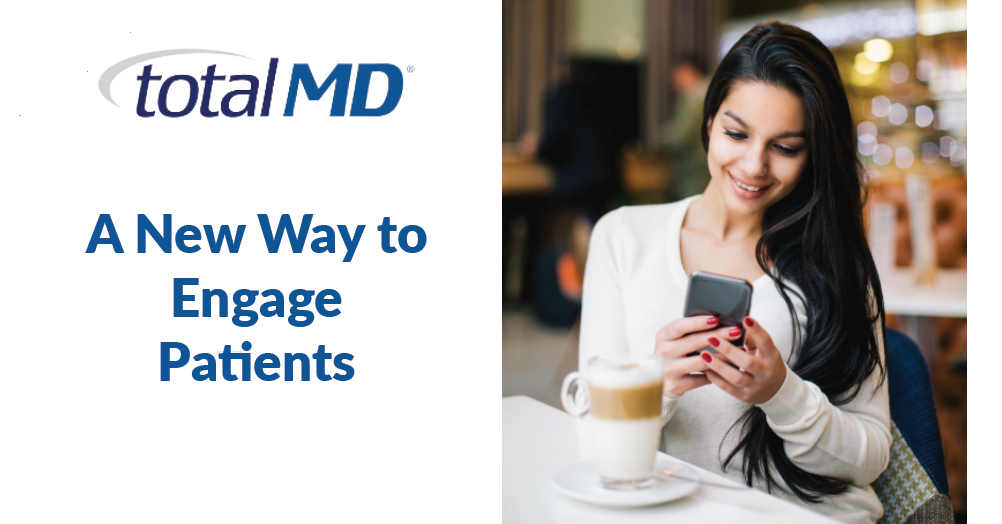 In today's busy world, how you communicate with your patients matters more than ever. Having a multi-channel communication (and marketing!) plan can help ensure your messages and reminders don't get lost in the shuffle of everyday life.
We're excited to announce TotalMD Communicator, which will help you manage your communication strategy. This new add-on option is available for all TotalMD customers. It will allow you to engage your patients in a variety of ways – helping you increase your revenue!
TotalMD Communicator Includes:
2-Way Texting
Online Scheduling
Appointment Confirmations and Reminders
Reputation Management Review System
Ready-to-go Marketing Campaigns…and more!
We'll be hosting several webinars so that you can see for yourself how TotalMD Communicator will improve your patient experience, increase your revenue and simplify the way you engage with your patients. You can register for a webinar here.
Prefer a private demonstration? No problem! Contact sales@totalmd.com to schedule a demo.