The Total Package for Your Practice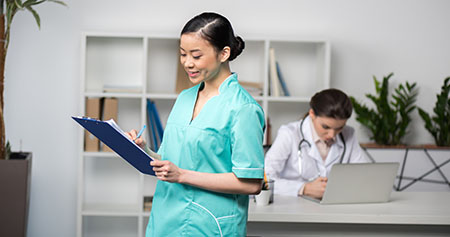 Flexible software solutions
---
Experience robust medical software solutions designed for independent practices and medical billing services.
---
Our software adapts to your practice, giving you total control! Utilize our practice management software for your front office, or unify your entire practice with a built in EHR, patient engagement solutions and more. You can keep your existing clearinghouse, or leverage our integrated solution. Keep your current EHR, or enjoy the benefits of a fully integrated solution. The choices are yours!
Our team will be here to help you from implementation to retirement. We'll pair you with an Implementation Specialist to help make the transition easy for you and your team when you get started. Once you're up and running, your Account Manager will be available to help make sure you're making the most of the software and that you have the tools you need to manage your practice. Plus, a real person answers when you call our support team. It's one of the many reasons people choose TotalMD!
---
Easy-to-use medical billing software
---
Increase your revenue and enhance your workflow with software that was designed to be intuitive and easy to learn.
---
TotalMD simplifies and streamlines the process of collecting money for your business. With powerful features like online eligibility, electronic remittance advice, and automatic write-offs,
medical billing
has never been easier.
---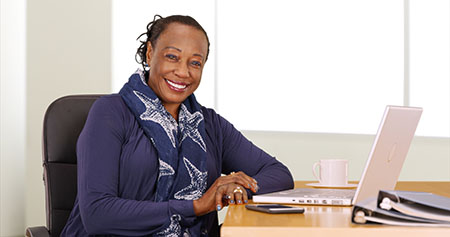 Integrated Solutions for Managing Your Practice
Practice Management
Simplify scheduling, manage patient files and enjoy robust line-item accounting.
EHR Software
Chart quickly and easily so that you can focus on what matters most - providing great patient care.
Integrated Clearinghouse
Access tools that help you reduce rejections, speed up payments, and increase total reimbursements.
Patient Engagement Solutions
Engage patients online through targeted emails, texting and a secure message center.
Electronic Prescriptions
Send electronic prescriptions and get instant access to drug interactions.
Telehealth
Connect with patients in virtual visits and share information between your staff, family members, caretakers, and outside providers in real-time.
Reporting & Analytics
Track the data that matters most with hundreds of reports.
Appointment Reminders
Reduce cancellations and no-shows with automated text, email and phone reminders.
Patient Billing
Send patient statements by mail or let patients pay their bill online through BillFlash.
---
TotalMD is Here to Help You Be Successful
We help you run a successful practice with intuitive software for scheduling, billing, and communicating with patients. With a built-in EHR, electronic prescriptions and automated tools for patient reminders, you'll get all of the latest tools and solutions for running a modern practice. Plus, TotalMD provides personalized support with a dedicated Account Manager and technical support that truly cares about your success.
---
---
Hear From Customers Why They Love TotalMD
---