The American Medical Association and UnitedHealthcare recently announced a collaboration to create 23 new ICD-10 codes that will capture some of the social determinants of health of an individual.

Healthcare providers and researchers have become increasingly aware of the importance of the economic and social context on a person's health. Research has shown over and over again that when patients are referred to social services, healthcare spending is reduced.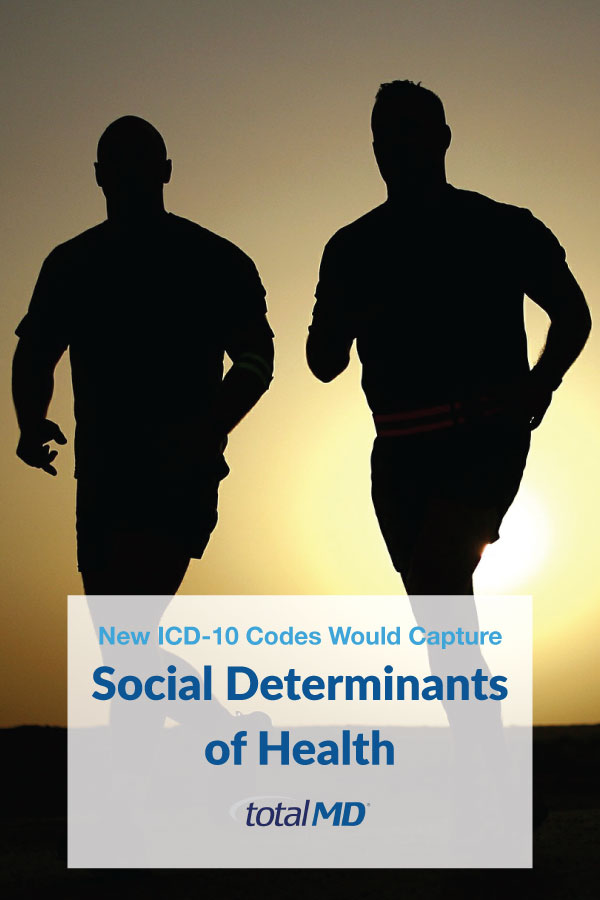 The goal of these new ICD-10 codes is to prompt referrals to social services such as employment and housing programs, nutrition assistance and others, that will address the patient's social barriers to better health.

According to the AMA, the social factors that the new ICD-10 codes will capture include:

Access to nutritious food.
Adequate and safe housing.
Available transportation.
Financial ability to pay for medications.
Financial ability to pay for utilities.
Caregiver needs.
What does this mean to providers?
These codes were proposed to the Centers for Medicare & Medical Services' ICD-10 Steering and Maintenance Committee, and if approved, will apply to fiscal year 2020, according to the AMA.
According to the AMA's website, they don't want the new codes to become an additional burden to healthcare providers, and they don't think they will since they're only 23 codes in a database of 68,000.

They also mention that physicians won't be reimbursed for adding any of the new codes on a claim for payment. But according to UnitedHealthcare, they do support reimbursement of nonclinical support and it is one of their goals in the near future.